Thanksgiving Decor Tips for Doctor's Homes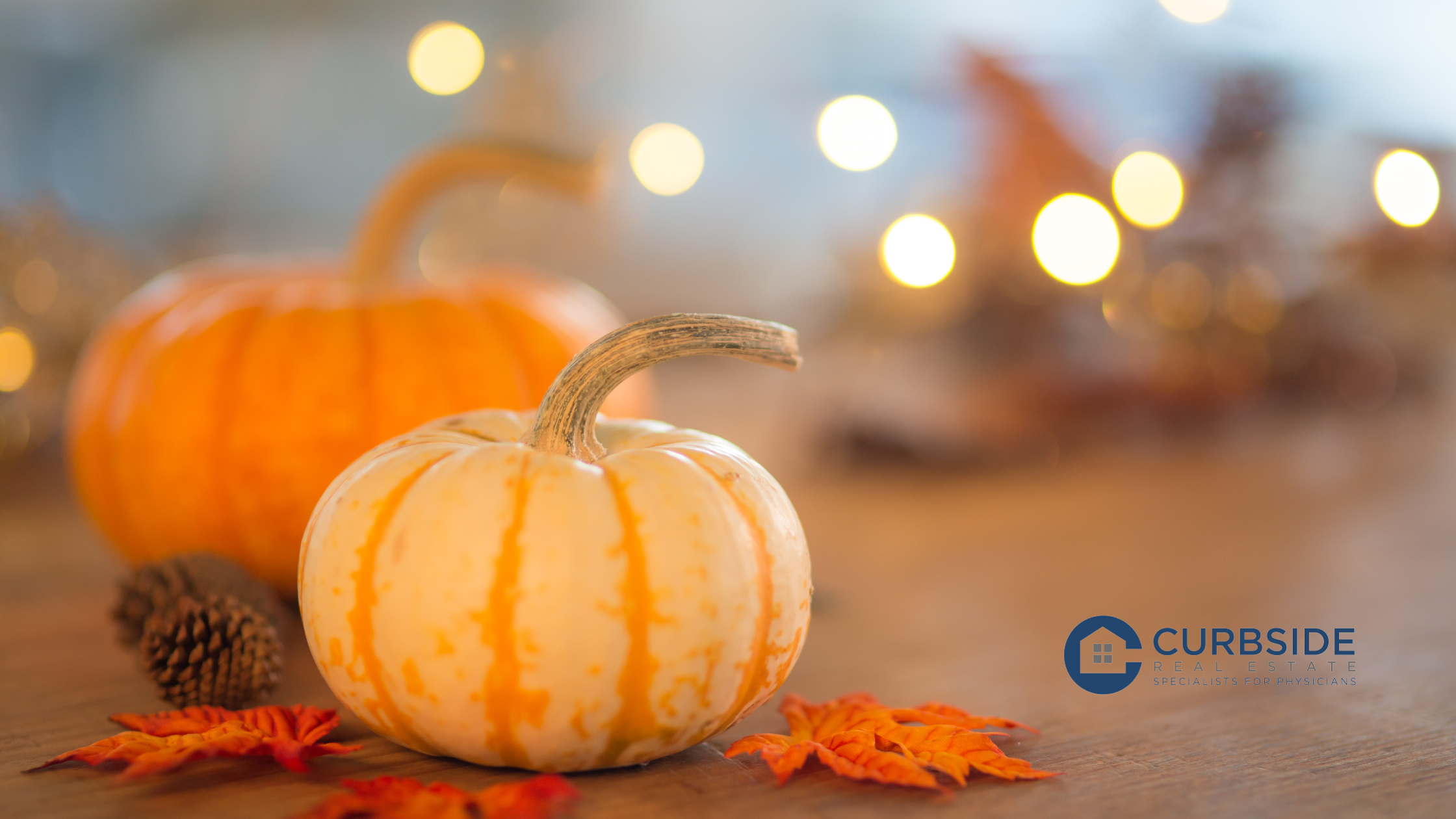 Thanksgiving is a time for gratitude, family, and of course, festive decorations. As a physician, you might find yourself juggling a demanding schedule, leaving little time to think about holiday decor. Whether you've recently moved in through a physician relocation program or you're settling into a home financed with a physician home loan, creating a warm and inviting space for Thanksgiving doesn't have to be time-consuming or complicated. Here are some simple yet effective decorating ideas to make your home festive this Thanksgiving.
Embrace Autumnal Colors
The palette of fall is rich with warm tones – think oranges, yellows, reds, and browns. Incorporating these colors can instantly bring the essence of Thanksgiving into your home. It could be as simple as a new set of throw pillows, a cozy blanket, or even some fall-inspired artwork.
Natural Elements for a Rustic Touch
Bring the outdoors in by using natural elements in your decor. Pinecones, pumpkins, gourds, and autumn leaves can create beautiful, rustic centerpieces or accents. Arranging them on your dining table, mantelpiece, or coffee table can add a touch of nature to your home.
Set a Festive Table
As a doctor, you understand the importance of gathering and health. Make your dining table a focal point with a festive setup. A beautiful tablecloth, some candles, and a simple centerpiece using natural elements can make a significant impact. Don't forget to include comfortable seating, especially if you're hosting a larger gathering.
Light Up the Ambiance
Lighting plays a crucial role in setting the mood. Soft, warm lights can make your home feel more inviting. Consider string lights, lanterns, or candles to add a cozy glow to your living spaces.
Personalized Touches
Add a personal touch to your decor by including items that reflect your personality or family traditions. This could be family heirlooms, photos, or even hand-made decorations. These personal elements can make your Thanksgiving celebration even more special.
Keep it Simple and Elegant
Remember, less is often more. You don't need to go overboard with decorations to make your home feel festive. Simple, elegant touches can often be the most effective and are easier to manage with a busy physician's schedule.
Curbside Consult for Your Home
At Curbside Real Estate, we understand the unique challenges physicians face, whether it's physician relocation, securing a home loan for doctors, or finding the time to make a house feel like a home. If you're looking for more personalized advice on making your home perfect for every season, schedule a Curbside Consult with us. We're here to help with more than just real estate – we're here to support your lifestyle.
Schedule a Curbside Consult  | Complete the Consult Form
For more home decorating ideas, Better Homes & Gardens offers a wealth of inspiration.
This blog is for informational purposes only and does not constitute professional interior design advice. Please consider your personal preferences and circumstances before making any home decor decisions.