Navigating Student Loans While Applying for Physician Home Loans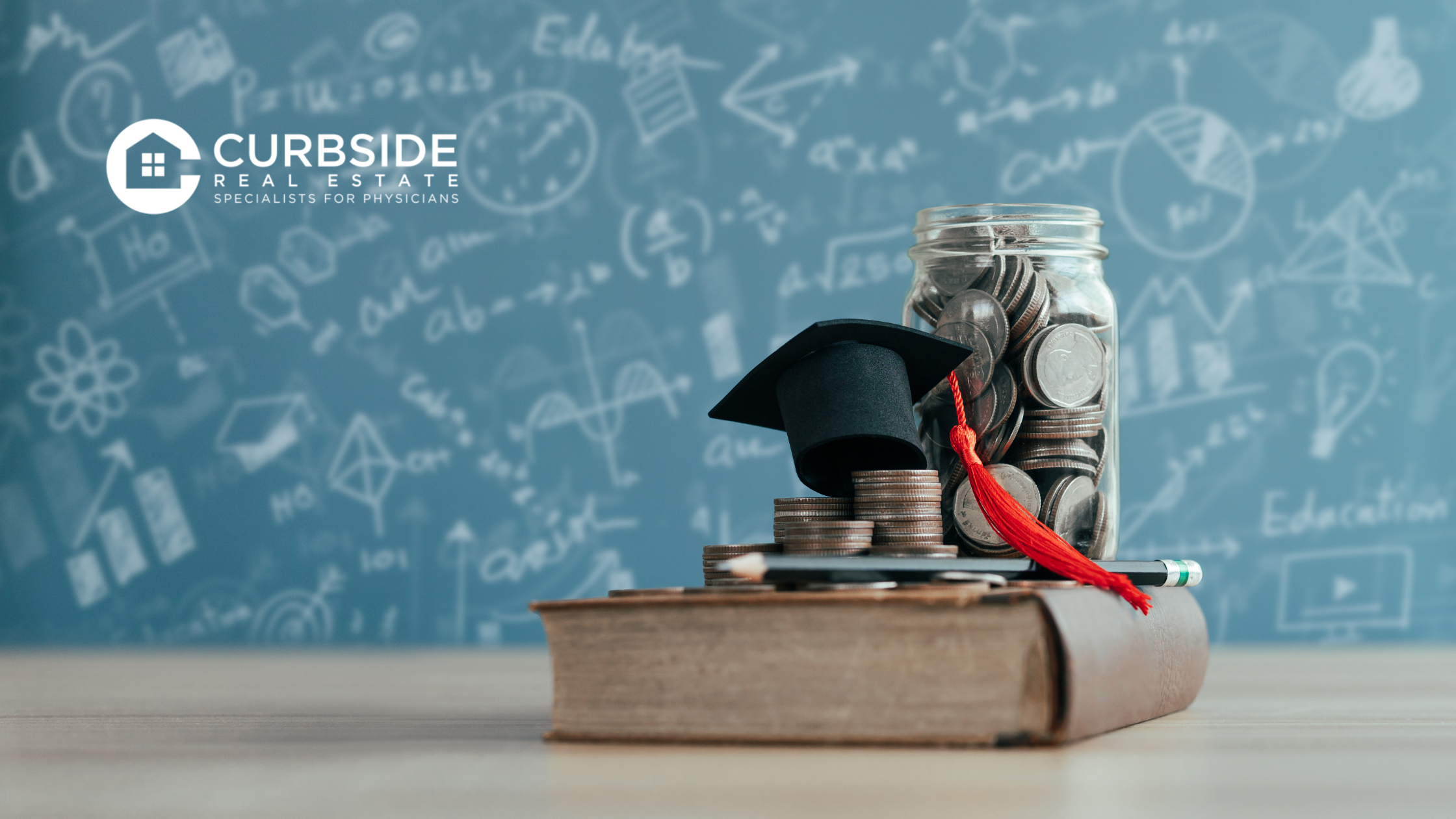 For many physicians, the road to their medical career often includes a sizable amount of student loans. These loans can influence the path to homeownership, particularly when applying for physician home loans. At Curbside, we understand this intersection and are dedicated to providing clarity for our physician clients.
Student Loans and Your Home Loan Application 
Your student loan debt is a significant factor that lenders consider when assessing your home loan application. They look at your debt-to-income (DTI) ratio, which includes your student loans. A high DTI ratio can sometimes make it more challenging to secure a home loan.
The Silver Lining: Physician Home Loans
Physician home loans, also known as doctor loans, are specifically designed for medical professionals. These loans often allow for higher DTI ratios, accommodating the reality of student loan debt for many physicians. They also often require lower down payments and exclude student loan debt from DTI calculations.
Curbside: Your Guide in the Home Loan Process
At Curbside, we're dedicated to helping physicians navigate the home loan process, regardless of their student loan situation. Our Curbside Consult service provides personalized guidance, ensuring you understand your options and can make informed decisions.
If time is tight, consider completing our consult form to be matched with a home loan specialist who understands the unique needs of physicians.
Further Resources
For a broader perspective, the Consumer Financial Protection Bureau offers resources on managing student loans while pursuing homeownership.
Take the First Step Today 
Don't let student loan debt deter your dream of homeownership. Schedule a Curbside Consult or fill out our consult form today. Let's navigate the impact of student loans on your physician home loan together.
Disclaimer: This blog post is for informational purposes only and does not constitute financial, legal, or professional advice. Always consult with a certified financial advisor before making any decisions regarding home loans.