Dallas: A Physician's Ideal Relocation Destination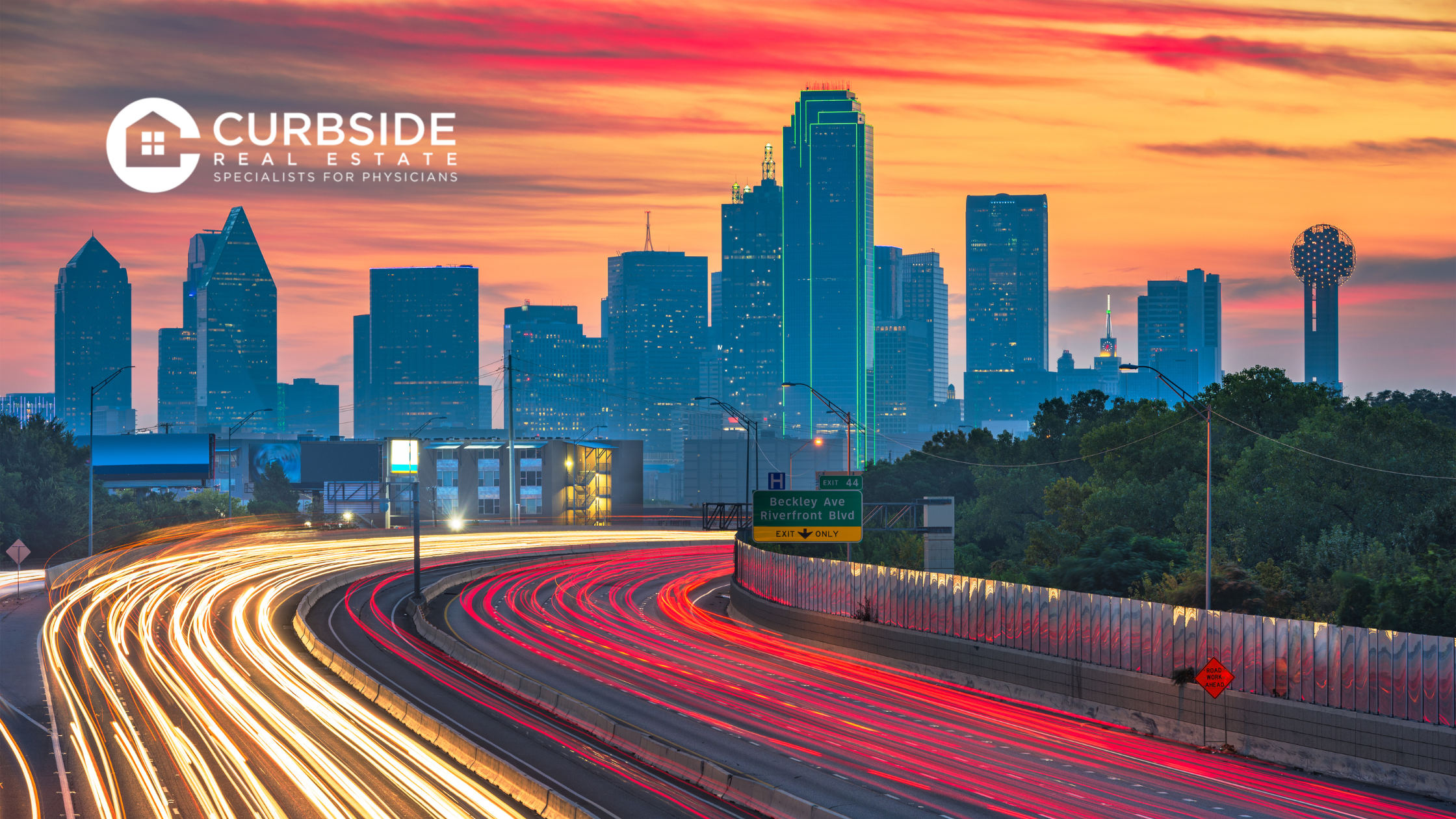 For physicians seeking a new place to call home, Dallas stands out as an ideal destination. This vibrant city in Texas offers a multitude of advantages, including a thriving healthcare industry, a high quality of life, and a real estate market with exciting opportunities. In this article, we will delve into why Dallas should be at the top of the list for physicians considering a relocation. Discover the benefits that await you in Dallas and how Curbside can assist you in finding the perfect home.
Thriving Healthcare Industry
Dallas is renowned for its robust healthcare industry, boasting world-class medical facilities, prestigious hospitals, and top-ranked medical schools. The city is home to numerous healthcare systems, including the renowned UT Southwestern Medical Center and Baylor University Medical Center. This thriving ecosystem provides physicians with abundant opportunities for career growth, collaboration, and cutting-edge research. Whether you're a specialist looking to join a prestigious institution or an entrepreneurial physician seeking to establish your practice, Dallas offers a supportive environment to thrive in the medical field.
Vibrant Lifestyle
Beyond its exceptional healthcare scene, Dallas offers a vibrant lifestyle that appeals to physicians and their families. The city is known for its diverse neighborhoods, each with its own unique character and charm. From the bustling downtown area with its thriving arts and culture scene to the family-friendly suburbs with excellent schools, Dallas caters to a variety of lifestyle preferences. With an abundance of parks, recreational activities, shopping, and dining options, there is always something for everyone to enjoy in this lively city.
Exceptional Real Estate Opportunities
Dallas's real estate market presents an enticing opportunity for physicians looking to relocate. The city offers a wide range of housing options, from luxury high-rise condos in downtown to spacious single-family homes in family-friendly neighborhoods. With a lower cost of living compared to many other major cities, physicians can find high-quality, affordable housing that suits their preferences and needs. Whether you prefer urban living or a serene suburban setting, Dallas provides a diverse selection of real estate options to accommodate various lifestyles.
Curbside Consult: Your Relocation Partner
At Curbside, we understand the unique needs of physicians when it comes to relocating. We offer specialized real estate services tailored to your requirements, helping you navigate the Dallas market with ease. Our experienced team is dedicated to providing personalized guidance and expertise throughout the home-buying process, ensuring a seamless transition to your new home. 
Schedule a Curbside Consult today by visiting our website. We'll work closely with you to understand your specific needs and provide tailored solutions that match your preferences and budget. If you're short on time but still want to explore your options, complete our consult form. We'll match you with an expert who will reach out to discuss your needs at a time convenient for you.
If you want more information about the real estate market in Dallas, it's always good to get updated data. The Dallas Real Estate Market Report provides a comprehensive overview of the current market conditions, including information about the types of properties available, their prices, and the most sought-after neighborhoods. This resource can help physicians gain a better understanding of what to expect when looking for a new home in Dallas. It also includes relevant statistics and trends that could affect their real estate decisions.
Disclaimer: The information provided in this article is for general informational purposes only and does not constitute professional advice. Consult with a qualified real estate agent, financial advisor, and other relevant professionals to make informed decisions regarding relocation.