Creepy Curb Appeal: Halloween Decor Tips for Physicians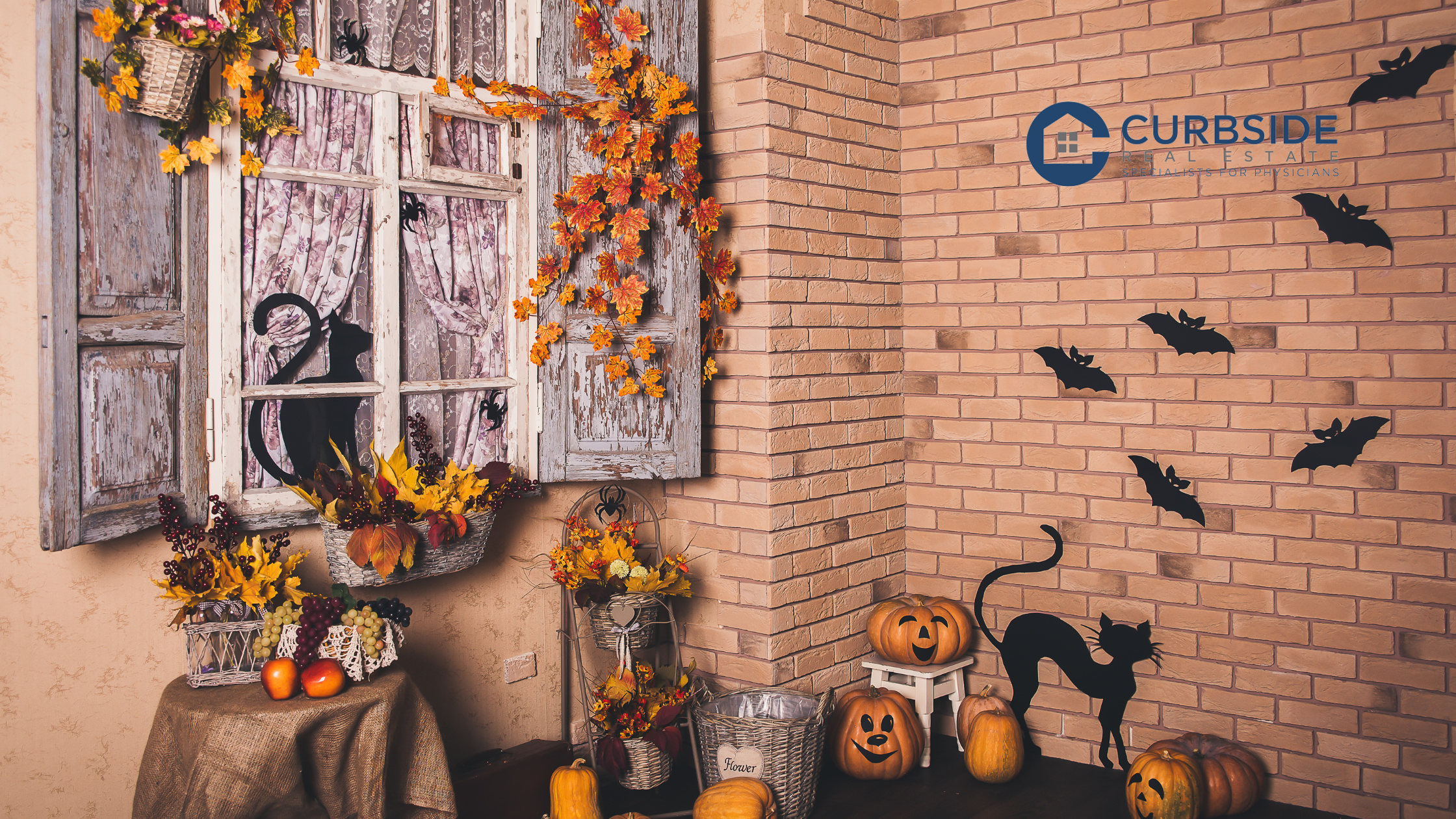 The season of spooks and scares is upon us! As a physician, your busy schedule might not leave much time for extensive Halloween preparations. But with a few quick tweaks, you can transform your home's exterior into a creepy masterpiece that's the talk of the neighborhood.
Elegant Eerie Entryways
Start with the doorway. Hanging a simple black or deep purple wreath adorned with artificial ravens or bats can set an ominous tone. Paired with some cobweb décor and a couple of lanterns, your entrance will be both welcoming and eerie.
Ghoulishly Glowing Pathways
Use solar-powered garden lights or battery-operated lanterns to illuminate your pathway. Covering the lights with tissue paper can give them a ghostly glow, guiding trick-or-treaters safely to your door.
Spooky Silhouettes
Cut out silhouettes of witches, cats, or goblins from black cardboard and place them on windows. When the interior lights are on, these shadows will stand out, creating a spooky spectacle.
Tombstone Territory
Transform your front yard into a mini graveyard. You can purchase foam tombstones from any craft store or DIY with inscriptions of funny epitaphs. Add a skeletal hand or two popping out from the ground for that extra spine-chilling touch.
Minimalist Monsters
For those looking for a subtler touch, pumpkin planters are the way to go. Carve out large pumpkins and place potted plants inside. This combination of fresh greenery with classic Halloween pumpkins creates a chic yet spooky vibe.
Stay Safe
While decorating, ensure pathways remain clear to prevent any accidents. Also, consider using LED candles instead of real ones to avoid any fire hazards.
Interested in more tips to enhance your home's value or looking for the perfect property this season? Schedule a Curbside Consult or if you're pressed for time, simply complete our quick consult form for a tailored match.
For more Halloween decoration ideas, check out HGTV's Halloween Decorating Tips.
Disclaimer: This blog is intended for informational purposes only and does not constitute real estate, medical, or financial advice. Always consult with a qualified professional before making any decisions related to your home or career.