Balancing Career & Home Ownership: A Physician's Guide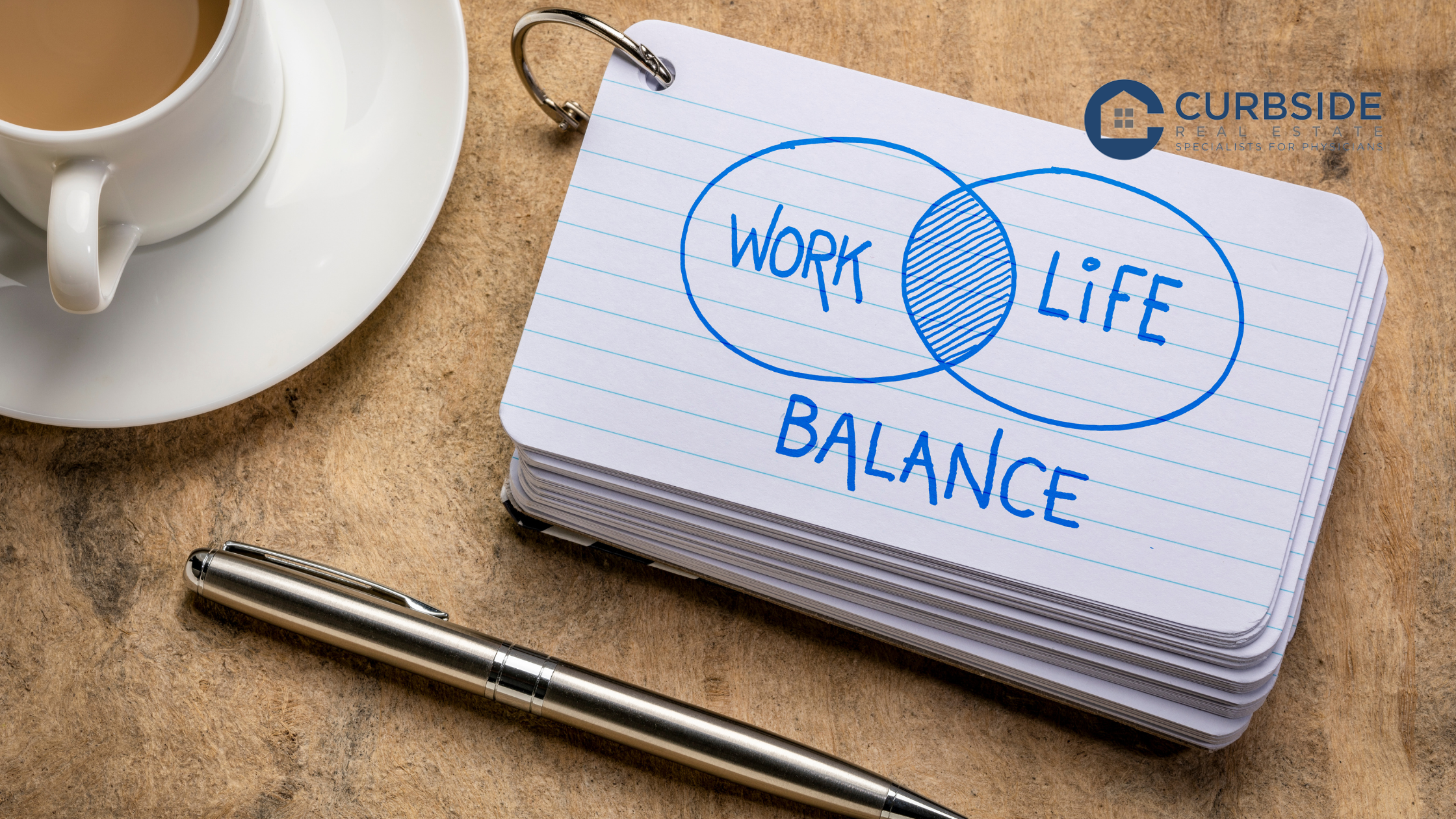 Becoming a homeowner is a significant milestone, yet for many physicians, the demanding nature of their profession can make this endeavor feel overwhelming. But with the right strategies and insights, striking a balance between a thriving career and homeownership is well within reach.
Prioritize and Delegate
– Time Management: Use tools and techniques to allocate dedicated time for home responsibilities and medical duties.
– Hire Help: Consider hiring a property manager or home maintenance services to handle regular chores and repairs. 
Embrace Technology
– Home Automation: Implement smart home systems that let you control security, lighting, and HVAC remotely, saving time and ensuring comfort.
– Virtual Tours: Busy schedule? Utilize virtual home tours when house hunting, so you don't have to leave your practice or hospital.
Location Matters
Choosing a location near your hospital or clinic can cut down commuting time. Look for neighborhoods that offer a peaceful environment to relax after hectic shifts.
Financial Planning
– Automated Mortgage Payments: Opt for automatic deductions to ensure timely payments without the monthly reminders.
– Work with Specialists: Engage financial advisors familiar with the unique earning structures and needs of physicians.
Keep Stress at Bay
Owning a home should be a source of comfort, not stress. Create a serene space for relaxation, whether it's a cozy reading nook or a home spa.
Seek Expert Guidance
Whether you're on the cusp of purchasing a home or are navigating the nuances of homeownership amidst your medical career, having a trusted guide can make all the difference. 
🔗 Schedule a Curbside Consult for personalized guidance or, if you're pressed for time, simply complete this form to be matched with a home expert tailored to your needs.
Check out the American Medical Association's Guide on Managing Physician Stress to learn more about how to manage stress as a physician.
Disclaimer: The information provided in this blog is for general informational purposes only. It should not be considered as financial or real estate advice. Always consult with a real estate or financial professional before making any major decisions.