SunTrust Physician Loan: Everything You Need to Know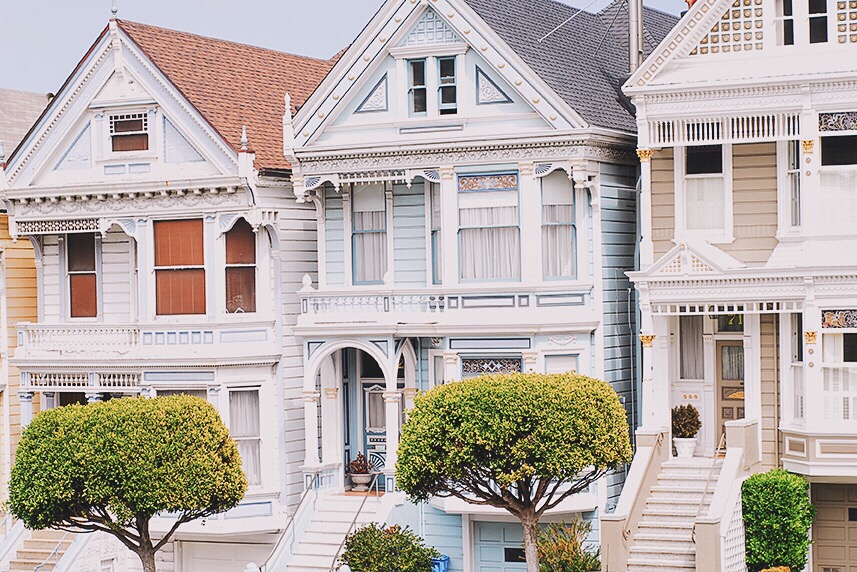 If you're a physician of any kind — a doctor, a dentist, or another kind of medical professional with an M.D. next to your name — you're luckier than most when it comes to obtaining a home loan. Different banks, including SunTrust, have a specialized kind of mortgage loan called a physician's loan that's specifically designed for doctors looking to purchase their first home.
Let's take a look at the details about the SunTrust physician loan, and why it's a viable alternative to a conventional mortgage.
What Is a Physician's Loan?
If you're applying for a conventional mortgage loan, you will be hard-pressed to find a bank that will grant you the loan if you have an excessive amount of student debt. This can be bad news for physicians — aspiring or otherwise — because, according to the Association of American Medical Colleges, the average physician has more than $190,000 in student loan debt.
But thanks to the physician's loan, even the most debt-saddled doctor can take comfort in knowing that homeownership is well within their grasp.
A physician's loan is a home mortgage loan with favorable terms — terms, in fact, that are more favorable than the average conventional mortgage loan.
To qualify for a physician's loan, you'll need the following:
Proof of your medical degree.
A signed contract from your job that states your position as a doctor will start within 60 days or less.
A FICO score of 700 or greater (N.B.: there are a few lenders that will allow a FICO score as low as 680).
Proof of deferred student loans.
A DTI (debt-to-income) ratio of 45%, exclusive of student loans.
The Advantages of a Physician's Loan
The most obvious advantage of a physician's loan is, of course, the fact that doctors can get it even if they're saddled with a six-figure medical school debt. This means that homeownership isn't a "far away" dream for the average doctor, even if it takes them a few years to establish themselves in the medical field.
But there are other advantages to a physician's mortgage loan, as well. For example:
Depending on certain circumstances, some physicians qualify for up to 100% of the financing. Because doctors are "low risk" borrowers for obvious reasons (i.e., they are less likely to default on their loans than other, "blue collar" borrowers), banks are more likely to give them full financing if they have good credit.
There's no

 

private mortgage insurance (PMI). Private mortgage insurance is what a lender requires a "risky" borrower to take out in order to ensure that the lender will get paid if the borrower cannot pay his/her debt. By paying a premium, as one would with any insurance policy, the borrower ensures that the lender will get a payout if she/he defaults. PMIs are normally assigned to loans that lenders consider "high risk." However, because doctors are low-risk borrowers, they don't have to pay PMI on their physician's loan.
You're able to get the best possible rate. If you're a physician going for a physician's mortgage loan, you're almost guaranteed to get the best possible rate (either at prime, or just below prime).
Are There Any Disadvantages to a Physician's Loan?
There aren't many disadvantages to a physician's loan, according to many loan experts who work within the market. However, if you, as a physician, are looking to move out of state within a year or two, it's best to hold off on obtaining a physician's loan until you move to the state where you'd like to permanently settle. Most experts suggest that you hold off on selling your home three to five years after you obtain a home using a physician's loan. That will give you time to build equity in the home, and that equity will be "earned back" when you sell the home after 5 years. As long as you get at least 20% back in equity on the sale, you can use that as a down payment on the next house (a recommended move, especially to avoid capital gains taxes).
What's more, subsequent physician's loans may not be in your best interest. The typical physician's loan can get you, as a doctor, approved for up to $750,000 in financing. That may be a great idea if you're making great money, but if you're still in the early stages of your career, you may be biting off more than you can chew by taking out such a huge loan, even if it is 100% financed. Financial experts suggest that your monthly mortgage payment should be no more than 50% of your monthly take-home pay.
What Does a SunTrust Physician Home Loan Offer?
Well, what we've found is that it varies from state to state and adjust from time to time. At its very core it offers various fixed rate and adjustable rate options with up to 100% financing, depending on certain parameters. The one thing that is certain is that there is no PMI (Private Mortgage Insurance).
In summary, while a physician's loan can be a viable option for a doctor who is looking to become a first-time home buyer, it may not be the perfect option. It can certainly allow you to get one step closer to your goals, but if you aren't careful, you'll be buying a house that you cannot afford, no matter how much money you make as a doctor.
At Curbside Real Estate, we take pride in our expertise in physician's loans. We streamline the entire process of buying — and selling — your home, which leaves you able to focus on your career as a doctor. We'll make sure that you don't take out more than you can afford, and we're always available to answer your questions, no matter how many you have.
By filling out our simple online form, we will not only match you with a physician's loan that best suits your needs, but we'll also match you with a real estate agent who will get you in the perfect home for you (if needed). Best of all, we put aside a portion of our funds for our social welfare programs that help a child in need.
For more information about us and our services for physician's loans, contact us today and let's see what we can do for you!