Fairway Mortgage: The Right Solution for You?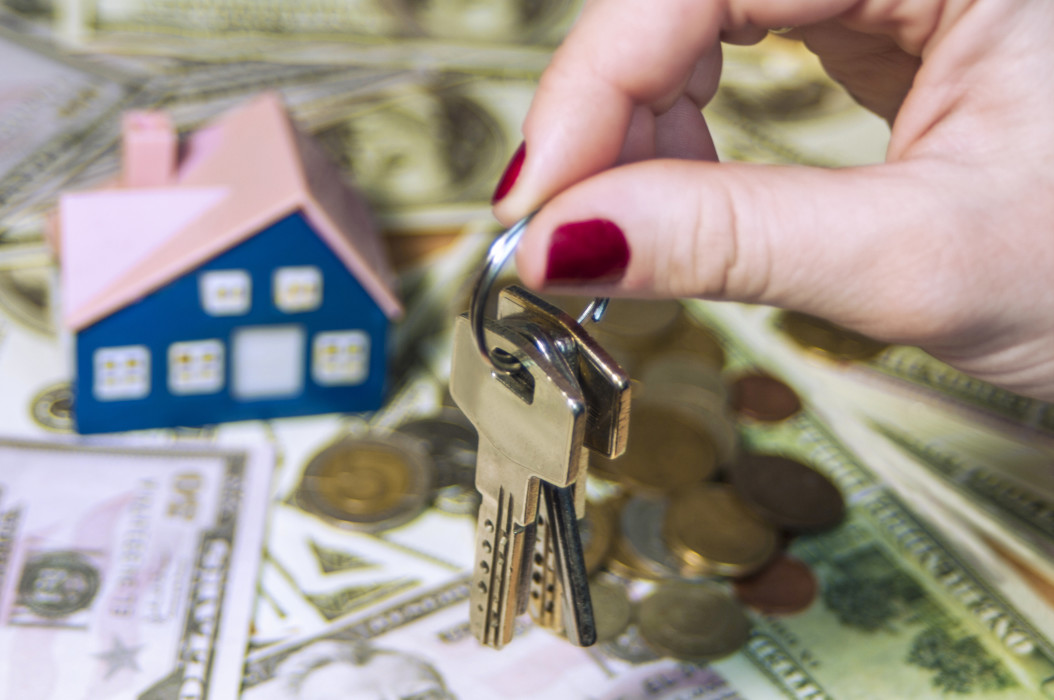 If you're in the market for a mortgage, you've probably heard quite a bit about Fairway Independent Mortgage Solutions, and you're also probably wondering if, indeed, it is the right mortgage solution for you. Let's take a look at the pros and cons of Fairway Mortgage.
What Does Fairway Mortgage Do?
Originally founded in 1996 in Madison, Wisconsin, Fairway Independent Mortgage Solutions — known simply as Fairway Mortgage — takes pride in offering an enviable list of mortgage solutions for all credit types. Fairway Mortgage says that they're committed to education, and offers potential and current customers one of the most comprehensive mortgage glossaries and FAQs in the business.
The Pros of Fairway Mortgage
Obviously, the wide variety of mortgage solutions offered by the company makes it one of the biggest pros. They offer several fixed-rate loan options, ranging from 10 years to 30 years. They also offer a variety of ARM (adjustable-rate mortgage) solutions, but don't list their terms online.
Another "pro" of Fairway Mortgage is that they offer a variety of government-backed mortgage solutions. In addition to offering so-called "conventional" loans, Fairway offers a variety of government-backed loans, including loans backed by the Federal Housing Administration, U.S. Department of Agriculture, and Veterans Affairs.
Fairway Mortgage also offers one of the most unique mortgages in the industry. This mortgage, called a HomeStyle Renovation Loan, allows the borrower to take out both the cost of renovations and the cost of the mortgage in one lump sum. You can take out this loan if you're refinancing your existing home or if you're purchasing a "fixer-upper." There's no limit to what you can spend on the renovations, provided that the renovations are "permanently affixed to the real property, add value to the property and [are] completed by a licensed contractor," per Fairway's website.
But perhaps the biggest pro of all is that Fairway Mortgage is one of the few mortgage providers that has adopted new technology in an industry that has been notoriously loath to do so. In addition to making their online portal easily accessible, they've devised a proprietary mobile app, a 24/7 call center, and 24/7 email help. And the process of getting the loan through Fairway is among the simplest in the business — just eight steps applied throughout the website for a variety of products.
In this increasingly digital world, having a mortgage company that is nearly 100% virtual is nothing if not a positive thing.
The Cons of Fairway
Of course, Fairway Mortgage doesn't solely have positive traits.
One of the biggest drawbacks of Fairway Mortgage is that their services aren't available in all states. Per their website, Fairway doesn't offer loans in North Dakota, Alaska, or West Virginia. So, if you're looking to move to one of those states — or, your position as a physician takes you to any of those locations — you won't be able to get a loan from Fairway.
Another drawback to Fairway is that they aren't completely transparent with their rates. Rather than make their rates a matter of public record — as you'll get with a conventional loan — Fairway requires that you part with your personal information in order to get full information on their rates. If that's an issue for you — especially in an era where privacy is a luxury — then Fairway may not be the best solution for you.
But perhaps the biggest drawback to Fairway Mortgage is that it doesn't offer physician's loans. That means that, as a physician, if you're looking for a physician's loan, you can't go to Fairway.
What Makes Curbside Real Estate the Better Choice?
We admit that we aren't always the right choice, but if you're in the market for a physician's loan, there are a number of reasons why Curbside Real Estate is the right solution for you.
1. We offer physician's loans. Our loans are specifically designed for doctors like you, and we have an extensive network of physician's loan lenders that can work with your unique situation to find a solution that's perfect for you.
2. We have an extensive realtor network. Some of you already have a home "on hand" that you'd like to purchase. But many more of you haven't found your "dream home" quite yet. For those of you that fall into the latter category, we take pride in helping you take the guesswork out of choosing the right real estate agent. Our network of trusted, and vetted, professionals can connect with you to fulfill your every need.
3. We're all about our customers! Unlike Fairway Mortgage, which may leave you in the lurch once you get that "letter of commitment," we take great pride in offering a premier customer service experience to all who come to us looking for help. We continually walk with you throughout the process to make sure it's going smoothly. We make sure you're getting the premium service you deserve. And if something goes wrong, we work overtime until everything goes right for you!
4. Physician's home loans have better terms than most conventional offerings. There are a number of benefits to getting a physican's home loan. For example:
Lower down payments (5-10% of purchase price)
No PMI (private mortgage insurance)
Concierge service that works around your busy schedules
Competitive rates
Flexible with student loan debt
We have pre-negotiated rates and discounts from each physician lender within our network, so our clients can have peace of mind that they're getting the best rate and discount on fees. These special rates and discounts are available exclusively to Curbside's physician clients.
What Can Curbside Real Estate Do for You?
The home-buying process is nothing if not stressful. But when it comes to working with Curbside Real Estate, we're here to take some — if not all — of the stress out of the home-buying process for you.
Curbside Real Estate is a concierge service for physicians in the home-buying process. Think of us as your "Curbside Consult" for real estate.
Founded by a physician who wanted nothing more than to help other physicians, Curbside Real Estate loves to help save physicians time, money, and a whole lot of stress, and we're proud of what we've been able to accomplish in such a short time.
But most of all, Curbside Real Estate has a sense of social responsibility. Through our Giving Shelter program, we provide those who are less fortunate with a home to live in, clean water well, full meals, and education…and it doesn't cost you anything extra for us to do so.