Complete Guide to US Bank Home Mortgage Programs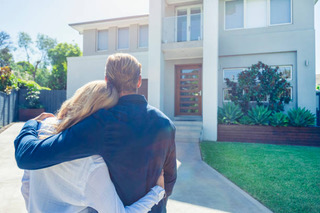 When it comes to selecting a mortgage product, anyone can begin to feel overwhelmed. From no down payment options to jumbo loans, finding a program that fits your needs takes time. Making the right decision requires an understanding of what's out there. If you're considering a traditional home mortgage, US Bank home mortgage programs are worth looking into. Here's a complete overview of what US Bank offers and what you should think about.
Overview of US Bank
US Bank has branches across the country. It's actually the nation's fifth-largest bank, making it easy to access. The corporation started in 1863. It began in Cincinnati and later expanded with other regional banks. Today, their headquarters are in Minnesota. Across the country, they employ over 73,000 people. Being such a large bank, they have a wide variety of mortgage products to offer.
US Bank offers conventional loans, jumbo loans, and specialty loan products. Here's a look at all of them.
Specialty Loan Programs
Are you a physician? As a high-income earner, you may qualify for a low to no-down-payment mortgage. And, it will likely come with a generous lending cap and a lower interest rate than some other products.
US Bank does not openly advertise their specialty loan programs on its website. However, they do offer such products. Reaching out to a mortgage loan specialist will be the first step in learning more.
As a physician, you'll get to experience certain perks by going through a specialty program. However, it's good to know what's out there. Below, you'll find an explanation of the other mortgage programs US Bank offers.
Jumbo Loans
The Federal Housing Finance Agency, or FHFA, sets limits for conventional mortgages. This limit gets updated each year as prices change.
In October 2018, the FHFA updated the limit to $453,100. This marked a 6.8% increase from the prior year. Certain areas do have higher limits, though. In areas where homes cost more across the board, the base limit is $679,650. This includes counties in California and New York.
If you want to finance a home above the limit, you'll have to apply for a jumbo mortgage. This is a type of financing intended to go beyond the FHFA's limits.
A jumbo loan is not a conventional mortgage. That means Fannie Mae/Freddie Mac cannot guarantee or secure it. This makes getting approval for a jumbo mortgage a bit more difficult. With no government backing and a large amount borrowed, jumbo loans are very risky for the lender.
Generally, a person using a jumbo loan will be shopping in a much higher price range than the average purchaser. This could mean large plots of land and all sorts of luxury property is being financed. For these reasons, a jumbo loan has special underwriting requirements. There are also tax implications to consider.
The interest rate for a 30-year jumbo loan from US Bank starts at 4.397%. A jumbo loan does require a down payment of up to 30%.
Fixed Loans
US Bank also offers a fixed rate conventional mortgage. This is one of the most popular mortgage products at any lending institution. As a conventional mortgage, the amount financed has to be under the FHFA's limits.
What's appealing about a fixed rate mortgage is that the interest rate gets locked in the day you close. This is particularly appealing when it looks like interest rates will be increasing. Since this is usually the case, a fixed rate mortgage is often the preferred choice. Of course, if rates happen to drop during the life of your mortgage, you could refinance.
Fixed rate mortgages come in different loan terms. US Bank offers four terms in all. This includes a 30-year fixed, 20-year fixed, 15-year fixed, and 10-year fixed. Generally, the sooner you promise to repay the amount borrowed, the lower the interest rate will be.
The interest rate for a 30-year fixed mortgage from US Bank starts at 4.574%. A conventional fixed-rate loan does require a down payment of up to 20%.
Adjustable Loans
An adjustable rate mortgage (ARM) is a loan product that, as the name implies, adjusts over time. As interest rates change, so will the rate you pay as you pay off your mortgage loan. Of course, the changes aren't as drastic as you may have thought.
Typically, an adjustable rate mortgage will have a short fixed-rate term. For US Bank, the fixed-rate term will range from 3 years to 10 years. After that, the loan will convert into an adjustable rate product for the remainder of its term.
For instance, if you sign for a 5/1 ARM with a 30-year term, you'll start with a 5-year fixed rate period. After that, the loan's interest rate will adjust every 1 year for the remaining 25 years of the loan.
Usually, the fixed interest rate that kicks off an ARM is lower than what you could get with other products. For this reason, some borrowers sign up for an ARM with plans to refinance once the fixed rate period ends.
However, even if interest rates increase drastically, your loan has some protections in place. Most ARMs will have it written in the contract that the rate can only go up (or down) by so many points. But, in a marker of rising rates, it could still end up costing you.
The interest rate for a 10-year ARM from US Bank starts at 4.456%. A conventional ARM does require a down payment of up to 20%.
FHA Loans
The FHA mortgage program is a very popular one. It's operated by the Federal Housing Administration. One of its most appealing aspects is its low down payment. It's also backed by the government. This means banks are more likely to take on buyers because the backing lowers the bank's risk.
You do not have to be a first-time homebuyer in order to qualify for the FHA program. However, you cannot have more than one open mortgage with the FHA at any given time. This means it will not work for an additional home purchase if you already have a loan from the FHA.
An important consideration to keep in mind is that the FHA does set lending limits. This means you cannot borrow more than a certain amount. The average home value in your county will determine the limit. Nationally, loan limits range from $294,515 to $679,650. You can buy a home that costs more than the limit by paying the difference out-of-pocket (i.e., as a down payment when you close).
Of course, one of the perks of going through the FHA program is that you have to put substantially less down. It also means you can have a less-than-perfect credit score and still get approved. For these reasons, you'll pay a higher interest rate compared to other products.
The interest rate for a 30-year FHA loan from US Bank starts at 5.695%. A loan through the FHA program does require a down payment of 3.5%.
VA Loans
The Department of Veterans Affairs (VA) operates its own mortgage program. However, a VA home loan can be a bit difficult to get. Only eligible service members and veterans can use the program. But, if you're able to get in, you'll enjoy some great perks.
Active-duty and former members of the military qualify as long as they meet service requirements. To do so, one of the following must be true:
1. You have spent at least 90 days served during wartime.
2. You have spent at least 181 days served during peacetime.
3. You have spent at least 6 years in the National Guard or reserves.
This program also extends to eligible spouses. The VA will need to issue any borrower a Certificate of Eligibility in order for US Bank to close on the loan.
Not only can you potentially close on a home without making a down payment, but you can also enjoy a lower interest rate than most mortgage products. While both of these things will vary depending on your scenario, these perks are what draw many military members in.
The interest rate for a 30-year VA loan from US Bank starts at 4.981%. A loan through the VA program requires as little as 0% down.
USDA Loans
While not as well-known as FHA and VA loans, USDA loans are another government program that can help you buy a home. Oftentimes, homebuyers dismiss this option thinking they are not eligible.
The United States Department of Agriculture operates the USDA home loan program. However, it's not just farmland and rural communities that are eligible. In actuality, you can purchase a range of property types with this program. And, more areas qualify than you may think.
You can see if your county qualifies for the program at the USDA website. The purpose of the program is to help build up and grow more rural areas of the country. However, this does not mean you can't buy a beautiful home. Rural communities and small-to-medium towns usually qualify. Even some cities are in the program, although the USDA is gradually removing areas that are experiencing good growth.
Unlike FHA, there are no lending limits. However, there are income limits. These income limits vary by county depending on how much the average local household earns. The number of people in the household will increase the limit on how much a borrower can earn and still qualify for the program.
The interest rate for a 30-year USDA loan from US Bank varies. A loan through the USDA program requires as little as 0% down.
Choosing a Loan As a Physician
If you're a physician looking to purchase a home, any one of the above programs may be appealing to you. However, you should be able to narrow down your options quickly.
For instance, the loan limits set by the FHA may be too restrictive for your preferences. Meanwhile, the income limits set by the USDA might fall short when considering how much you earn. Or, you might not qualify for the VA program.
At the same time, you might be leaning towards one of these options because of the low down payment. In that case, you'll be glad to know that specialty mortgage products exist to fit your needs.
How Does A Physician Home Loan Work?
Typically, these specialty home loans will come in a 30-year, 20-year, 15-year, or 10-year term. It may be a fixed rate or adjustable rate setup, depending on your preferences. US Bank offers a 3/1 ARM, 5/1 ARM, and a 10/1 ARM, but other options may be available to you.
Benefits of a Physician Home Loan
A specialty program tailored to your income as a physician could close with as little as 5% out of your pocket. This means you can enjoy a low down payment in combination with a competitive interest rate – and a higher borrowing potential.
Usually, these programs do allow for up to 100% of your down payment to come in the form of a gift. That means a relative can cover the down payment for you. Both MD and DO usually qualify.
The Perfect Mortgage to Get Your Perfect Home
Explore all the extra perks your high-potential career affords you. If you're interested in learning more about physician loan programs, you can reach out to US Bank at their website. With a specialty mortgage program, you can get into your perfect home with less hassle and happier.